Leon County Jail: Sherif Office Address and Visiting Hours
Leon county jail: Sherif Office Address and Visiting Hours. How do you send money to Inmates in Leon county jail? And everything you need to know about this Jail.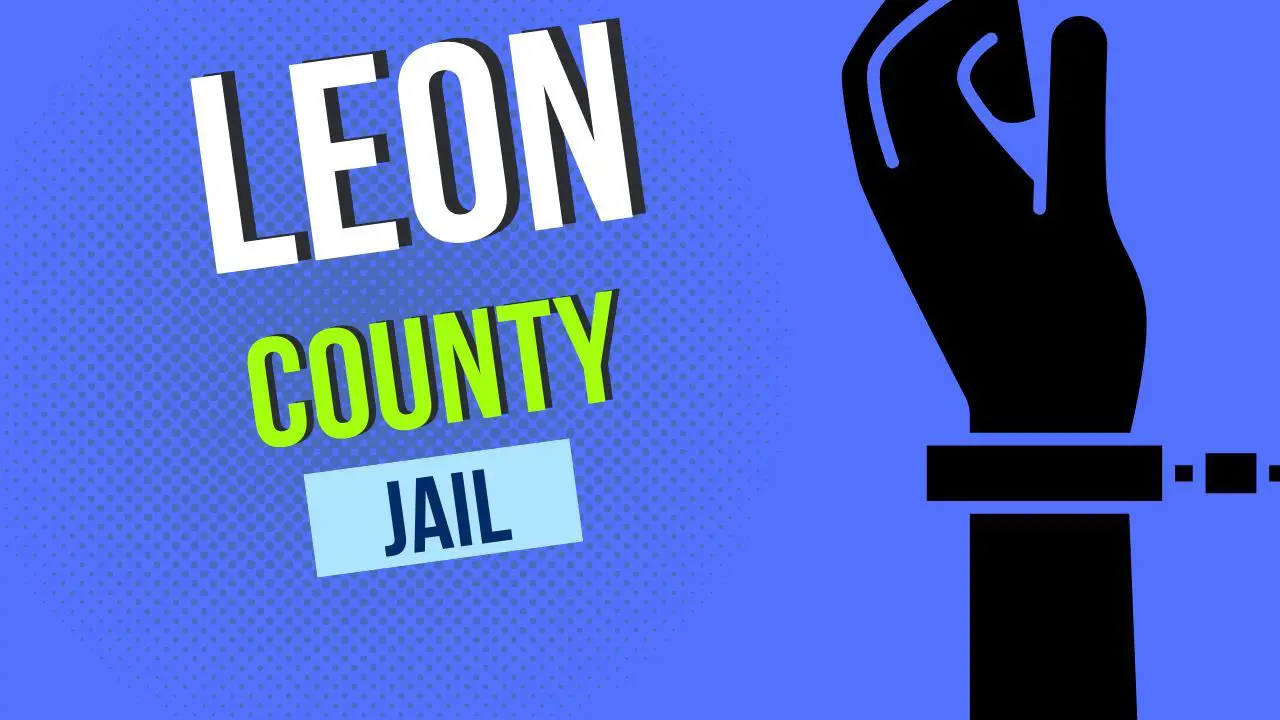 Located in Tallahassee, Florida, Leon County Jail serves the entire county and some of its neighboring counties. The prison was opened in 1993 and had very little capacity to hold inmates.
The inmates in the jail are usually those who are undergoing a trial, while others are waiting to pay their fees ordered by a judge. Officers and local Sheriff's departments have the right to place an offender in prison and place them in front of the judge which helps to decide if the inmate is guilty of the crime they are charged with or not.
While Leon County Jail has been serving its mission for some time now, the jail faces severe backlash due to overcrowding.
What kind of Offenders are placed in Leon County Jail?
Offenders who are to serve their time in Leon County Jail vary from criminals who are accused of a serious crime like homicide to those who have charges of vandalism or breaking their probation.
Unlike other jails, Leon County Jail has recreational services for their inmates where they continue their exercise routine and take educational classes. Since the purpose of the jail is not to hold long-term criminals, most of the inmates do not end up continuing the courses they start and have to drop out.
How many inmates can Leon County Jail hold?
The inmate capacity of Leon County is 700, but since criminal cases are on the rise in Leon County, the jail has become overcrowded. According to one report, the total number of inmates is said to be over 1,100 at one time who are supervised by 285 guards, making one correctional officer monitor up to 92 inmates at a given time. Some arrangements have been made, and the jail has seen a renovation where more space has been added, but that still seems insufficient.
While there has not been any news of a serious riot or prison gangs fighting one another, the threat remains prevalent, and authorities are yet to make sure that does not happen. In the report, former inmates have stated that drug use is most common in the Jail, and the guards simply cannot do much to control the situation since they are outnumbered.
What is the physical address of Leon County Jail?
The following is the address of Leon County Jail:
535 Appleyard Dr, Tallahassee, Florida
32304 United States
Google Link
What is the mailing address of Leon County Jail?
The following is the mailing address of the Leon County Jail. It is to be noted that all mail will be first scanned and then sent electronically to the inmate's issued tablet.
[Inmate/Detainee's legal name and SPN Number]
℅ Securus Digital Mail Center - Leon County
PO Box: 21947
Tampa, Florida 33622-1947
While sending the mail, the following things have to be kept into consideration unless they will be rejected:
Powder, glue, perfume, or glitter on a mail is not allowed and will be rejected immediately.
Envelopes containing tape or a sticker are also not allowed.
Mail coming from other detention facilities is only allowed unless it is approved by both institutions.
Note pads.
Greeting cards larger than 5inch by 7inch.
Cell Phones.
Music Lyrics.
Paper, envelopes, pencils, pens, or stamps.
Additionally, if the mail contains the following, it will be rejected by authorities:
Physical or any form of harm against any person in or outside the facility.
Any form of blackmail or extortion.
Escape.
Suggest activities that violate the facilities' rules.
The letter's content suggests leading to an inmate doing physical harm.
Correspondence that is in code could mean it may bring trouble later.
Books are also not allowed to be sent to an inmate since they are already available to an inmate in the form of an e-book at the assigned Securus tablets, free of charge.
How can an inmate at Leon County Jail sign an official document?
Leon County Jail allows inmates to place their signatures on important documents, largely court documents. To get the important documents signed, the following are the steps for one to follow:
Documents are to be dropped off from Monday till Friday.
Documents that are dropped off from 8:00 am to 10:00 am will be processed and later allowed to be picked up on the same business day from 3:00 pm to 5:00 pm.
However, any documents that are dropped off later than 10:00 am will be ready on the next business day from 3:00 pm to 5:00 pm.
Are inmates at Leon County Jail allowed to have Newsletters and Magazines?
Yes, the Leon County Jail allows the inmates to subscribe to Magazine and Newsletter. However, this is done in the following circumstances:
Subscriptions are only accepted if delivered directly from a publisher.
Subscription does not have to contain any form of nudity, pornography, or excessive sexual content.
Assistant Sheriff or Designee reserves the right to deny an inmate access to a subscription.
Inmates cannot subscribe to more than two newspapers.
Can you deposit money to an inmate at Leon County Jail?
Each inmate has a canteen account of their own, and if a family member intends to send them money, they can receive that money which they can later use to buy some prison food and hygiene products.
There are three ways through which a family member can send money to their loved ones. One is through JPay and TouchPay, which can be done through the following:
Have an account at JPay or TouchPay.
Enter details of the inmate.
Transfer the amount you want to send.
The second method is through the Kiosk, which is located within the detention facility lobby. You can ask a responded guard if you need any help. The kiosk only accepts cash and will print a receipt of the deposit.
What is the Leon County Sheriff's Office address?
The Leon County Sheriff's office is located in Tallahassee, Florida. The department is a law enforcement agency tasked to promote public safety in Leon County through the help of public policing and through the management of county jails and inmates.
You can contact the Sheriff's office if you have the following complaints:
Information about Leon County Jail.
Seeking access to Leon County Jail Records and mugshots.
Information about public safety and criminal activity.
Sheriff's office sales & auctions.
The address and the phone number for Leon County Sheriff's office are as follows:
NAME: Leon County Sheriff's Office.
ADDRESS: 2825 Municipal Way, Tallahassee, Florida, 32304
PHONE: 850-922-3300
Currently, Sheriff Walt McNeil is the serving Sheriff of Leon County. Additionally, the Sheriff's office has the following strength:
Full-time sworn officers: 443
Full-time civilians: 163
Part-time sworn officers: 25
Part-time civilians: 10
How to search an inmate at Leon County Jail?
Leon County Jail provides an online platform where you can access an inmate's records. The search is for general purposes only and not for any form of criminal background checks.
On the website, you will be asked the first and last name of an inmate. Their ethnicity and gender. If all the above information matches with the records, the website will give you the necessary information about the inmate.
Visiting hours at Leon County Jail?
Apart from a doctor or an attorney, Leon County Jail does not allow family visits. The on-site visitation is closed for anyone else. This is due to security reasons and also for COVID-19 protocols.
The visitation is only done through a video call. Family members will have to be on an approved list and will have to download the Secure Application. On the application, you will have to make an appointment during business hours, and if approved, you can thus talk to an inmate.
Read more in detail about other prisons: