Chillicothe Correctional Institution: Information, Visiting Hours, Is it is a release unit, and Contact
Everything you need to know about Chillicothe Correctional Institution. Is It is a release unit? What are visiting hours and contact address?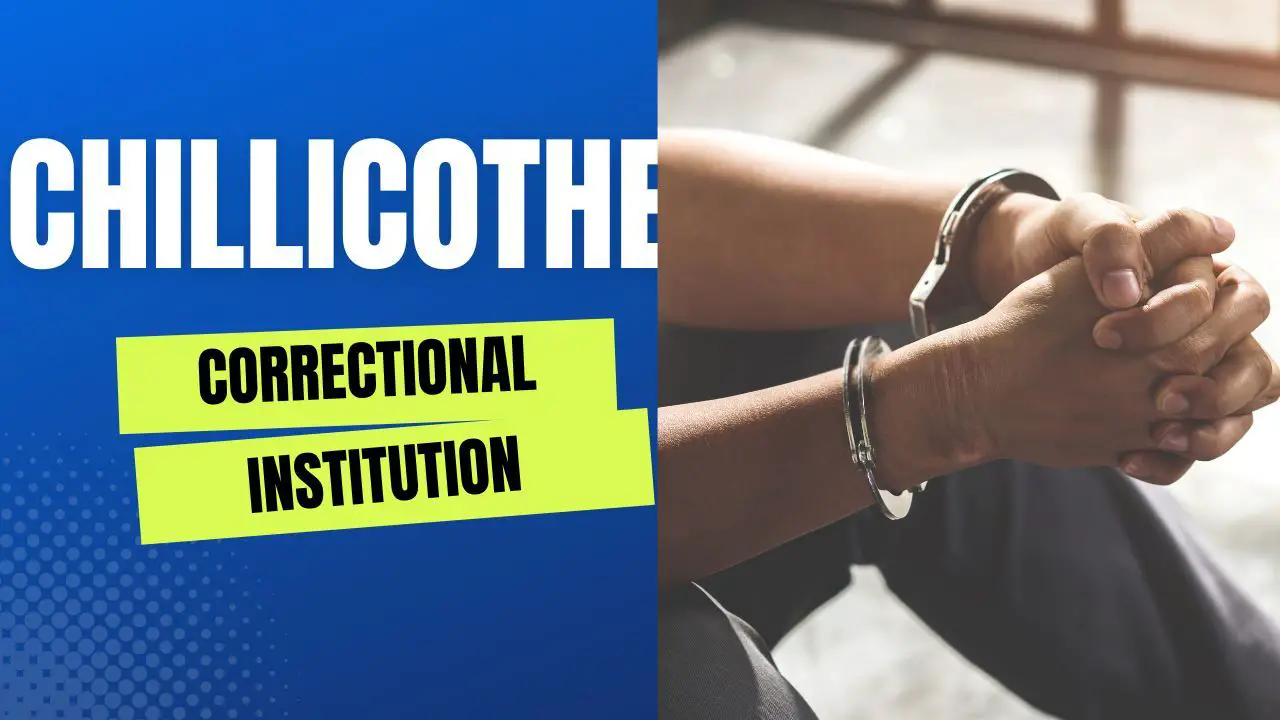 Chillicothe Correctional Institution or CCI, famous for having housed US military professionals once, is today best known as a medium state-run security prison. The facility was changed to prison in 1966 and served as an important prison in Ohio. It is located on the west bank of the Scioto River in Chillicothe Ohio.
The prison is currently operated and administered by the Ohio Department of Rehabilitation and Correction (ODRC) which oversees all the state prisons in the state of Ohio. The CCI has a capacity of 2,950 prisoners and as of 2022, it is led by Officer Warden Tim Shoop.
Chillicothe Correctional Institution has remained one of the most notable prisons in the state of Ohio for male prisoners. The institute offers a multitude of programs that have helped many of its inmates to become an active part of society and play an important role in society's success upon their release.
Chillicothe Correctional Institution History
Initially, it was named after the famous Civil War General known as William Tecumseh, however, when its status changed to state prison, it was named Chillicothe Correctional Institute.
Many people will still remember Chillicothe Correctional Institution as the prison that housed a high number of serious prisoners including Charles Manson in 1952. After seeing a positive response, over the years, the institute has improved the Programs that it offers with the collaboration of the Ohio Department of Rehabilitation and Correction.
Additionally, Johnny Paycheck, a famous American country music legend also served a 22-month long sentence in CCI. During this time, the prison became a famous place where during lunch times, Paycheck would sing songs for the other inmates.
Until recently, Chillicothe Correctional Institution also served as the federal penitentiary and due to this, it housed several death row inmates most of whom committed serious crimes and were found guilty of them.
Chillicothe Correctional Institution Death Row relocation and famous inmates
Back in 2011, the Ohio Department of Rehabilitation and Corrections announced that the authority is going to relocate male death row inmates and would therefore be using Chillicothe Correctional Institution where they will serve their death sentence. The relocation was made from Ohio State Penitentiary in Youngstown and Mansfield Correctional Institution in Mansfield.
The main reason was to reduce the cost of transportation and security of other prisons. The move was completed in the year 2012 and has allowed ODRC to focus its security attention on one prison, rather than a different number of prisons stretched all across the state of Ohio.
Due to this, at the time of the writing, over 10 death row inmates are condemned to death and serving their final days. These inmates include:
Anthony Cook
Quisi Bryan
Shawn Grate
Anthony Kirkland
Michael Madison
Austin Myers
George Skatzes
James D Worley
David Lance Bruce
William Sapp
Additionally, some of the former death row inmates who are currently no more include:
Romell Broom
Richard Finch (famous Musician)
Charles Manson
Johnny Paycheck
Anthony Sowell
Chillicothe Correctional Institution visitation, address, and contact information
From 1st February 2022, all visitations are reserved to be made online. This is due to the latest guidelines stated by ORDC.
In order to proceed with your online visitation, you are to first make an appointment which can be accessed from here. This should be done before 9:30 am, in the morning. Another important thing to remember is that the online reservation is to be made 12 days prior and if there is some reason that does not allow a family member to be present during the online visitation, they are to inform and reschedule to another day. The online visitation is done 7 days a week.
Once your appointment is made, you will be told during which session your visitation will take place. There are two sessions, one in the morning which starts at 8 am and ends at 11 am, and then there is an afternoon session that starts at 12 pm and ends at 3 pm.
Online Visitation is closed during New Year's Day, Memorial Day, Independence Day, Labor Day, Thanksgiving, and Christmas day.
Chillicothe Correctional Institution as per ORDC allows family members on special cases to visit an inmate but that needs to be approved first and the visitor needs to show their COVID-19 vaccination card, or else they will not be allowed entry into the facility.
The sign-up process is similar to that of an online visitation one, however, its processing time can take up to more than 14 days but no reservation is to be made 30 days in advance.
The following includes the address and other important contact information of Chillicothe Correctional Institution:
Phone Number: 740-774-7080
Email: [email protected]
Address: 15802 state route north 104 Chillicothe, OH 45601
Chillicothe Correctional Institution Facilities before release
Over the years, Chillicothe Correctional Institution has improved the mission it is working on and this is visible in the facilities that are provided for the rehabilitation of the inmates which are among the highest of any other state prison in Ohio.
The offered facilities are the best meant to serve the number of inmates at Chillicothe Correctional Institution houses. There is a major focus on academic programs because CCI believes these serve the best once inmates leave the prison.
The following are the facilities that are provided to inmates include:
Religious Programs:
Chillicothe Correctional Institution has a dedicated list of religious programs that are offered depending on an inmate's religion. It offers services for Christians, Jews, and Muslims.
Volunteers in Prison:
Before a release of an inmate, Chillicothe Correctional Institution has a dedicated list of volunteers who participate to assist with the reentry efforts by providing different services to the offenders.
Community Services:
Inmates are allowed to serve some time as an animal trainer apprenticeship.
Academic:
In order to ensure that once an inmate serves time and reenters society, he is skilled and therefore can contribute to society's development. The academic programs offered include:
Adult Basic Education:
Pre-GED
GED
High School Options
Transitional Education Program (TEP)
Further education services:
Computer-Aided Instructional Laboratories (CAIL)
Correctional Education Association (CEA) Tutor training
Ohio Reentry Connections
Special Education Services
Library Services
Distance Learning Center
Career Technical Vocational Programs:
Administrative Professional Support (APS)
Heating Ventilation and Air Conditioning (HVAC)
Applied Academics
Food Management and Production Services
Advanced Job training program:
Chillicothe Correctional Institution has a partnership with Ashland University, allowing inmates to get a Bachelor's degree.
Apprenticeship Programs:
Alteration Tailor
Animal Trainer
Landscape Management Technician
Recovery Operator
Janitor
Plumber
Chillicothe Correctional Institution Unique Programs:
Chillicothe Correctional Institution also offers some unique programs which are not offered in other state or federal prisons in the United States. These programs include:
Therapeutic Community (TC):
While the program is new, it is so far successful at achieving its goals. The premise of the program is centered around making the community its primary agent of change.
DASH Animal Rescue:
DASH or Danielle's Animal Safe Haven was started in 2017 and allows inmates to volunteer to help lost and homeless animals.
Life Program:
In order to bring a positive attitude from the inmates, a Life program is developed which is a faith-based program that helps them to think differently by offering them challenging support programs based on their behavior, spiritual beliefs, self-help perspectives, and cognitive capabilities.
You can read more related articles: