Why Is Dani Alves In Prison?
Why Is Dani Alves In Prison? This article discussed Dani Alves a Brazilian footballer who has played 408 matches for the Spanish Football Club Barcelona across two spells between 2008 and 2016.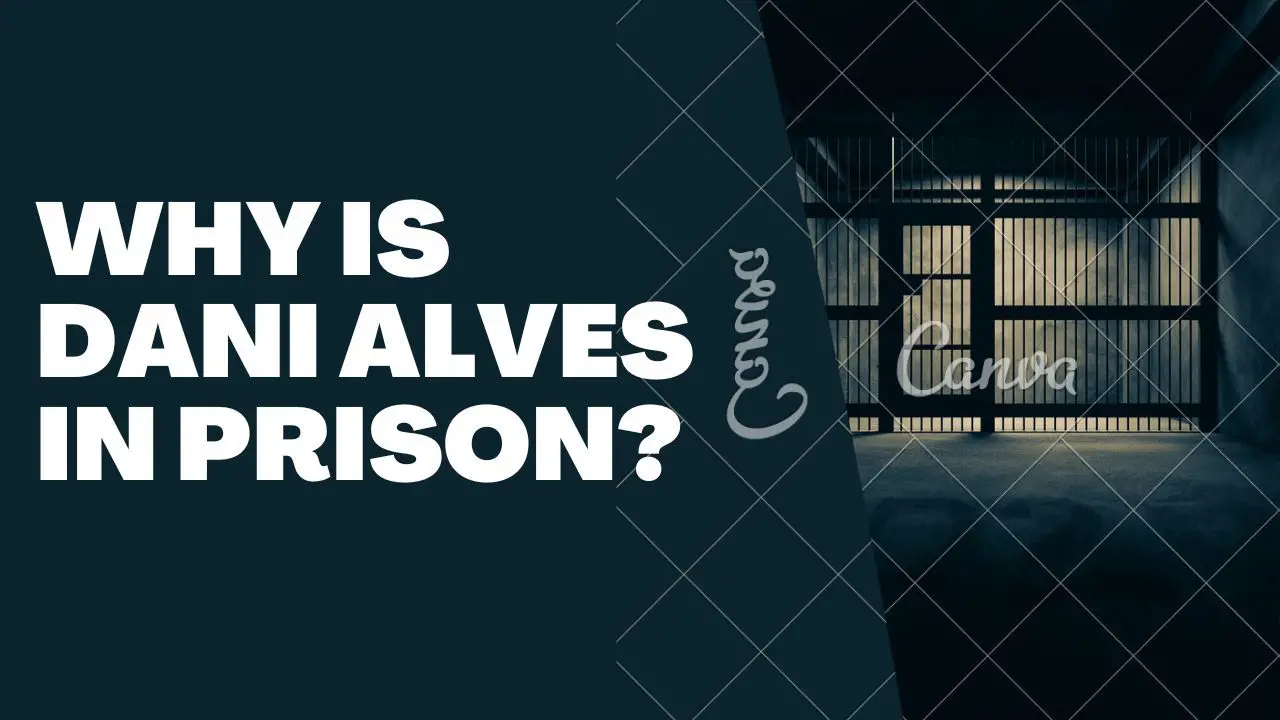 Dani Alves is a Brazilian footballer who has played 408 matches for the Spanish Football Club Barcelona across two spells between 2008 and 2016. He has won three Champions League titles and six La Liga championships for the team. Dani Alves mostly plays as a right-back defender.
He has experience playing for teams like Juventus and Paris St. Germain. Alves has made 126 appearances for the Brazilian national team, forever leaving his imprint on the game. Additionally, he participated in the 2022 World Cup twice.
Reason Behind His Arrest
The Brazilian footballer is famous for his achievements but has recently been arrested and jailed at Brians 2 Prison in Barcelona, Spain. On December 30, 2022, Alves was charged with sexual assault in a Barcelona nightclub.
It is said that Alves forced a 23-year-old girl to have sex with him in the bathrooms of Sutton Discotheque. A Spanish judge has ordered Alves to be jailed without bail. On June 12, the Spanish court denied his second request to be freed on bail.
The Barcelona court said, "The wealth of Alves could allow him to leave Spain anytime." Alves remains a flight risk and should stay detained until the court reaches a conclusion. However, a trial date hasn't been announced yet.
READ Why Is Fetty Wap In Prison?
Dani Alves' Arrest Affects His Wife
When first accused of the sexual assault allegations, Alves denied meeting the woman ever in question. However, he changed his story later, saying the pair had consensual sex that night. Alves' lawyer reported that Alves didn't want his wife to find out about this, so he initially denied it.
Dani Alves has been married to a Spanish Model, Joana Sanz, since 2017. She visited her husband in prison along with his close friend, Bruno Brasil. She stayed at the facility for an hour and a half and left without making any statements.
However, Joana Sanz released a statement on her Instagram, saying that she's leaving social media for good as all of this is affecting her mental health. She was grateful to the people who were standing with her at a time like this. She added that it's not sure if she'll be back or not.
Read Why Did Michael Desiato Go To Prison
Dani's First Interview
In his first interview since his arrest, Dani Alves told everyone to hear his side of the story as well. Alves wanted to apologize to his wife, as she was the most affected person by his arrest.
Alves told the media that the only person who deserves his apology is his wife, Joana Sanz. He further added that he married her eight years ago, is still married to her, and hopes to continue his life with her.
However, he did apologize to her personally, but since his case has been made public, her wife deserves a public apology. Alves appreciated her wife's continuous support and everything she did for him. He is happy to be with Joana but thinks that Joana made a mistake by marrying him.
Dani Alves Talks About The Night Of The Incident
Alves previously agreed to have sex with the woman in the bathroom. Anything that happened in there is known by only him and her.
Alves adds more details to his story, telling that after both of them came out of the bathroom, he stayed at his table for some time before leaving. As it was getting late, so he had to hurry home with his friend Bruno. He met some people before leaving and, from the photos, got to know that he passed near where the girl was crying.
He wasn't aware of the situation, nor did he see the girl crying, or else he would have sorted all of this out that night only. He further added that nobody said anything to him that night, and he had to return to Mexico to play.
Some media published that Dani Alves was accused of sexual assault, which is when he called his lawyer, Miraida Puentes. Puentes consulted with the courts and assured Alves that there was no complaint and that he could leave Spain with complete peace of mind. That's why he left.
Jail Time
Dani Alves has been in Jail since January 2023. His lawyer even offered to surrender his Spanish and Brazilian passports, but the court rejected the request both in January and June. Alves has been in Brians 2 Prison for five months now.