Trumbull County Jail: Brief Overview Visiting Hours, Inmate Phones, And Sherif's Location
We have discussed everything about Trumbull County Jail including a brief overview of visiting hours, inmate phones, and sheriff`s location.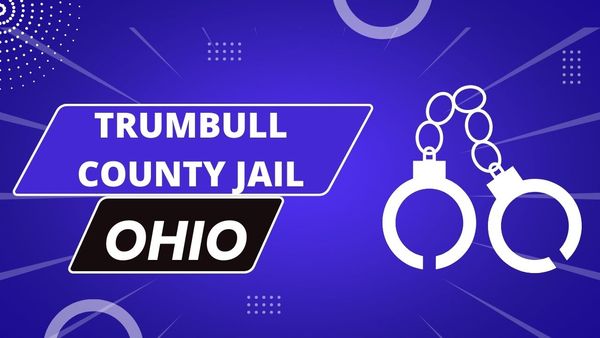 Trumbull County Jail is one of the oldest jails in Ohio. Its first plan was developed in March 1801. Over the years, the County Jail has developed and employed a more regular force for the better administration, and look-after of the jail.
The last renovation was done in 1960 and since then little has changed as there was no such requirement to do so. The building is supplied with a complete heating and cooling system, inmates have access to proper living conditions which are sub-standardized by the US Department of Justice.
What are the types of Bonds accepted at Trumbull County Jail?
There are two different types of Bonds that are accepted by Trumbull County Jail. The amount of Bond is generally decided by a Judge but can also be done by Sheriff depending upon the conditions. These two types of bonds are:
Surety: IToacquire a surety bond, the offender will have to contact a licensed bondsman. The bondsman will keep a 10% commission which is their fee and in return, they will write a bond for the total amount set by the court.
Signature: This is also known as a personal bond and only a Judge can issue this. This is generally issued after the defendant appears in court.
What is the general inmate information at Trumbull County Jail?
These are the following things a person needs to keep in mind who is either to serve time in jail or knows someone who might.
The facility is tobacco-free.
Messages are not given to inmates.
Jail does not accept any form of clothing.
Only prescription glasses are permitted. They can be dropped at the front desk or central control with the name of the inmate attached.
Only 2 books are allowed per stay which have to be softback and should be sent directly through the bookstore.
The jail will only accept prescription medicine. However, the medical staff/office of the jail reserves the right to determine if that is allowed or not. If it is not allowed, the medication is returned upon the release of the inmate.
How to send mail to an inmate at Trumbull County Jail?
In certain circumstances only, the Trumbull County Jail generally does not send messages from friends and family to the inmate. However, you can still write to an inmate and if a certain condition arises, that mail will be delivered to the inmate.
The envelope has to contain the following necessary information:
Only 5 photographs are allowed. The photographs should not include any form of nudity or suggestive poses.
Puzzle books, blank paper, or envelopes are not allowed in the prison.
All incoming mail is to require a return address.
Mail should not be colored with crayons or markers. Such type of mail will not be given to the inmate.
Mail also containing glitter, tape, glue, or a sticky substance will not be accepted.
Greeting cards will not be accepted.
Mail should not be opened.
Mail should not contain money orders.
The mail is to be sent to the following address:
TRUMBULL COUNTY SHERIFF'S OFFICE
[INMATE NAME]
150 HIGH STREET N.W.
WARREN, OHIO 44481
What is the address of the Sheriff's office?
The following is the address of the Sheriff's office in Trumbull County:
Trumbull County Sheriff's Office
150 High Street N.W
Warren, OH 44481
What are visiting guidelines at Trumbull County Jail?
The following are the general visitation guidelines that a visitor needs to keep in mind before visiting someone at the jail. Please note that a visit is a privilege, not a right at Trumbull County Jail. These general rules include:
All visitors are subject to search.
Inmates who have served a minimum of 5 days are allowed a visit.
Inmates considered a threat are not allowed visits.
Inmates have to verify their visitor's list.
Visitors need to have their names listed at least 24 hours earlier than the visitation time.
All electronic devices are not allowed during a visit.
Visitations are not allowed for more than one-half hour.
Visitors need to come a minimum of 15 minutes earlier than their visit time.
Visitors must have a valid government ID.
Only three visitors at one time are allowed at Trumbull County Jail.
Trumbull County Jail does not allow the visits of anyone below 18 years of age.
Food and drinks are not allowed within the lobby.
Visitors should wear formal attire. Women are not to wear skirts or any form of revealing clothes. Men are not allowed to wear shorts.
Hats or any form of headwear are not allowed inside the prison.
What is the visitation schedule of Trumbull County Jail?
The following is the visitation schedule at Trumbull County Jail:
Monday:
0830 -1400
Tuesday:
0830-110
Wednesday:
0830-2000
Thursday:
0830-1100
Friday:
0830-2000
How can you place funds in an inmate's account at Trumbull County Jail?
The following are the two ways through which you can put money in an inmate's account:
Directly in the kiosk available in the lobby during normal business hours from Monday to Friday 7:30 am to 4:00 pm. You can seek assistance from a guard. The machine only accepts cash.
You can place online funds for the inmates by visiting the following website: www.connectnetwork.com
If you have any questions or facing an issue, you can contact directly to Trumbull County Jail by reaching the following number: 1-877-650-4249
Can an outsider reach an Inmate's phone at Trumbull County Jail?
No. An outsider is not allowed to call someone at Trumbull County Jail. However, you can pay billings and other prepaid issues at the following number: 1-877-650-4249
This will allow an inmate to call you from the prison.
What are the programs offered at Trumbull County Jail?
At Trumbull County Jail only the basic programs are offered to inmates. This is large because the jail is not a large-scale operation but only manages smaller operations.
Inmates are given access to basic education and group therapy sessions helping them to recover from their previous behavior and return to society as dedicated members. Another reason very few programs are offered at Trumbull County Jail is that many of the inmates are not in the jail for a longer sentence,they are only there for a shorter duration of time.
What type of meals are served at Trumbull County Jail?
Trumbull County Jail serves very basic meals to its inmates. These meals are designed to ensure an inmate's nutritious intakes are complete. Meals are served three times a day. A breakfast, lunch, and dinner.
The menu is very basic. However, during holidays or on special occasions, only during then a dedicated meal is served.
How can someone obtain records from Trumbull County Jail and complain about an issue?
To assess records, a person has to write an email to the Sheriff's office. The email has to provide reasoning why a person is requesting previous records of an inmate and for what purpose are they going to use those records.
Upon clearance, Trumbull County Sheriff's office will reveal those records.
The following email is to be used to acquire information or record: [email protected]
If a friend, family, or citizen has to report a complaint about any issue they are facing, they can download the form from here.
The form is then to be submitted at the Sheriff's Office or the Trumbull County Jail located at 150 High Street, Warren, OH - 44481.
You can also read articles related to this topic;