Top 10 Worst Prisons in Florida State With High Crime Rate
What are some of the worst prisons in the State of Florida? We have mentioned a list of the 10 worst prisons in Florida. The high crime rate and worst conditions are the ones that make these prisons the worst.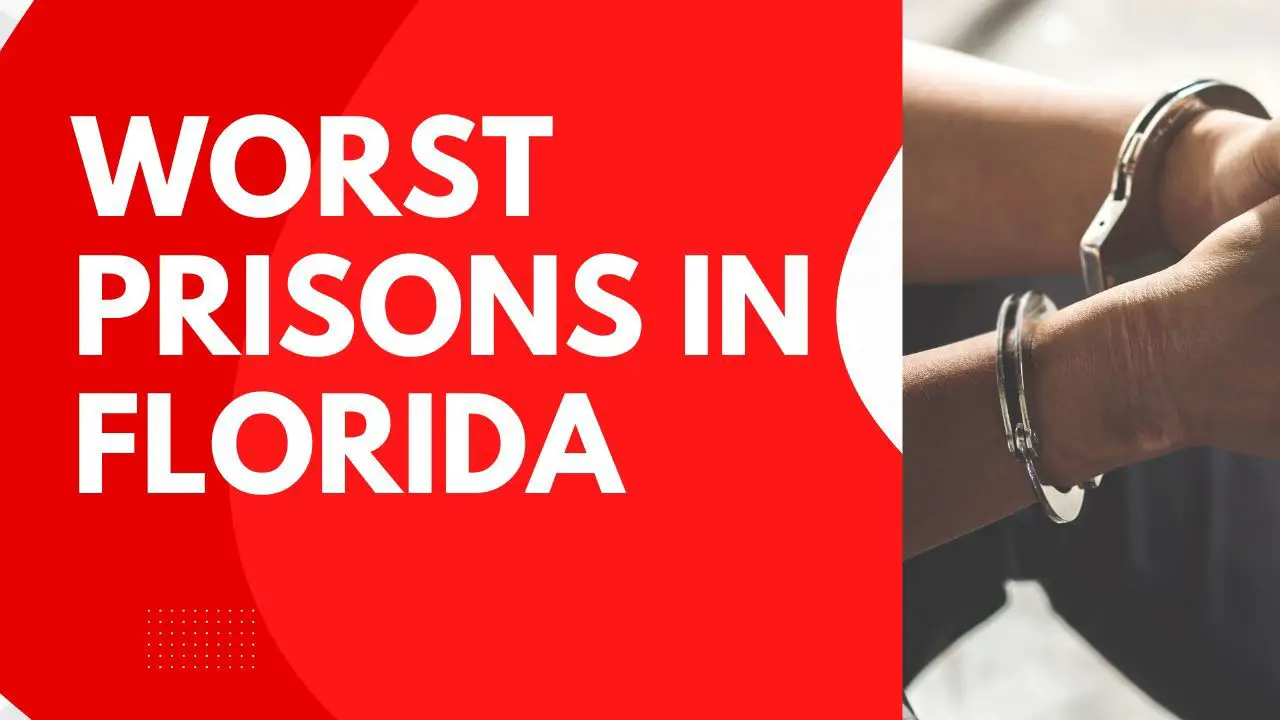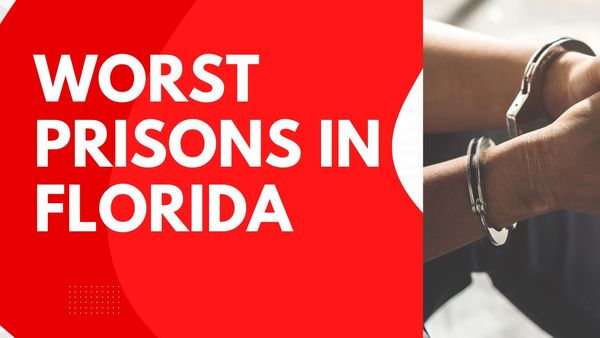 The state of Florida ranks overall sixth in prison admission rates as 795 per 100,000 people are jailed. Additionally, the female incarceration rates have also been on the rise since 1980.
Unlike several other states, the US state of Florida has one of the worst reputations for its prisons. This is due to rampant and prevailing problems like corruption, violence, underpaid and understaffed guards, and poor living conditions, all adding to the increase in rates of violence within Florida Prisons.
On top of it all, there is also a serious issue of overcrowding that made things worse during the COVID-19-led pandemic, a few prisons handed over to profit-based private companies, and budget cuts.
Top 10 worst prisons in the state of Florida:
Out of the total 87 prisons in the state of Florida, the following are the top 10 worst prisons to be in:
1. Union Correctional Institution:
Built-in 1913, the prison was formerly known as Florida State Prison, and its reputation as a terrible place has not been changed. The prison has its own "prison farm," and convicts were made to work on it during their routine duties.
While the inmates are paid for the work they do, however, many have reported guards using excessive force on them, using brutal means of treatment to get work done, so much so that some prisoners had to spend days on sick leave as they were not able to work due to the beatings they had to endure.
While authorities have taken notes of such incidents, things, unfortunately, have hardly changed. Ex inmates still report guards mistreating inmates and the prison being overpopulated. The guards are also reported to be racist and target Black African Americans more than any other ethnicity.
2. Martin Correctional Institution:
Had it not been for a secret video that was put on the internet in 2019, no one would have known how dire conditions are at the Martin Correctional Institution.
After seeing the video, the correctional institute was named "one of the worst prisons in Florida" by internet users. This is because the video shows some of the worst conditions that anyone can imagine: graphic violent scenes were recorded, drug use, overdoses, and improper medical care for those needing attention.
While authorities assured them they would take serious notice. However, no one knows for sure if things have changed, but the best bet is they are the same as shown in the video since no serious repercussions of the guards were announced.
2. Dade Correctional Institution:
Another worst prison in Florida is the Dade Correctional Institution, located just 40 miles south of central Miami. The prison was opened in 1996 and since then, there has not been even a single year in which controversies were not revolved.
The controversies involved guards using excessive force on inmates, prison fights, gang violence, and inadequate health facilities.
While in early 2022, 4 guards were charged with smuggling contraband into the prison and using excessive force on inmates leading to one death, the Dade Correctional Institution will remain to be one of the worst prisons in Florida unless things are changed from scratch.
3. Columbia Correctional Institution:
Located just outside of Lake City in northern Florida, the prison was opened in 1992 and was given the title of worst prison in Florida to serve time in. The prison comprises all five different levels of security and can hold over 1,427 inmates.
Prisoners have frequently complained of inadequate facilities, no cleanliness & maintenance, among other hygiene issues. Additionally, inmates have been killed in prison by other members for unknown reasons but most believe it is linked to gang fights in prison or due to drug overdose since smuggling of drugs is much more common in prison than many think.
4. Santa Rosa Correctional Institution:
With a capacity of 1,614 inmates, the Santa Rosa Correctional Institution is also on the list of worst prisons in Florida. Over the years, the gang violence in prison has taken its worst shape, with violent correctional officers not adding to put down the fire. There are also rampant murders in prisons between different ethnic races.
There is a constant fight between officers and gang members inside the prison. Regardless of whatever the reason is, Santa Rosa Correctional Institution is on no one's list to serve their time and for all the right reasons.
5. Lowell Prison:
While it's not popular for female prisons to be this violent & unsafe, however, that changes with Lowell Prison. Located in Marion County, in Central Florida, Lowell is one of the worst female prisons in the state of Florida.
The prison can house over 3,000 inmates and open in 1956. Over the years, it has remained filled with controversies about violence, drug use, and guards using excessive force. Additionally, there are also rampant cases of sexual abuse of inmates. Cases of sexual abuse are so common that Lowell is often considered a place where rape is "legal."
Apart from this, Lowell Prison was grappling with the COVID-19 outbreak in 2020, and in 2004 it had to face the outbreak of tuberculosis that infected several prisoners, making lives worse for inmates.
5. Suwannee Correctional Institution:
While relatively a new prison since it was opened in 2009, the prison is not the best place to be around in. The prison can house over 1,500 inmates, but it has the most use-of-force incidents per 100 inmates in any other prison in Florida.
This is because the authorities are struggling to bring order since the inmate gangs have made things worse for them. Authorities have also involved the FBI to counter some of the issues that they face.
6. Charlotte Correctional Institution:
Had it not been for the death of an inmate by a guard who put the prison on the front page of the news, no one would have known how worse things are in this prison. Just in 2015, there were six different unexplained deaths of inmates reported and authorities have yet to reveal the reason behind these deaths.
Additionally, the facility is overcrowded, making the inmates sleep on the floor and live in unsanitary conditions.
7. Desoto Annex:
Located in DeSoto County, Florida, the prison is for men and was opened in 1996. It houses a mixed security level of inmates. While the prison has lived up to its promises, it still faces some problems here and there, making it among the worst in Florida.
The prison has been reported to be overcrowded, inmates being located in cells with several other inmates, which hampers their access to facilities, and guards being accused of using excessive force, which they believe is the only way to restore law and order.
8. Walton Correctional Institution:
Located at DeFuniak Springs, Walton County, Florida, the prison was opened in 1990 and has a capacity of 1201. The correctional facilities have revolved around the news of prisoners being beaten severely by guards and then denied access to medical care.
While authorities have fired several guards over the use of excessive force, it appears to be not enough, and news of frequent incidents where guards abuse their authority is a common occurrence. Additionally, the living conditions in prison have been reported to be unhealthy and unhygienic.
Read more about the worst prisons by State: