Can You Visit Dartmoor Prison?
Can You Visit Dartmoor Prison? In this article we have discussed Prison Dartmoor located in Princetown, high on Dartmoor in the southern English county of Devon.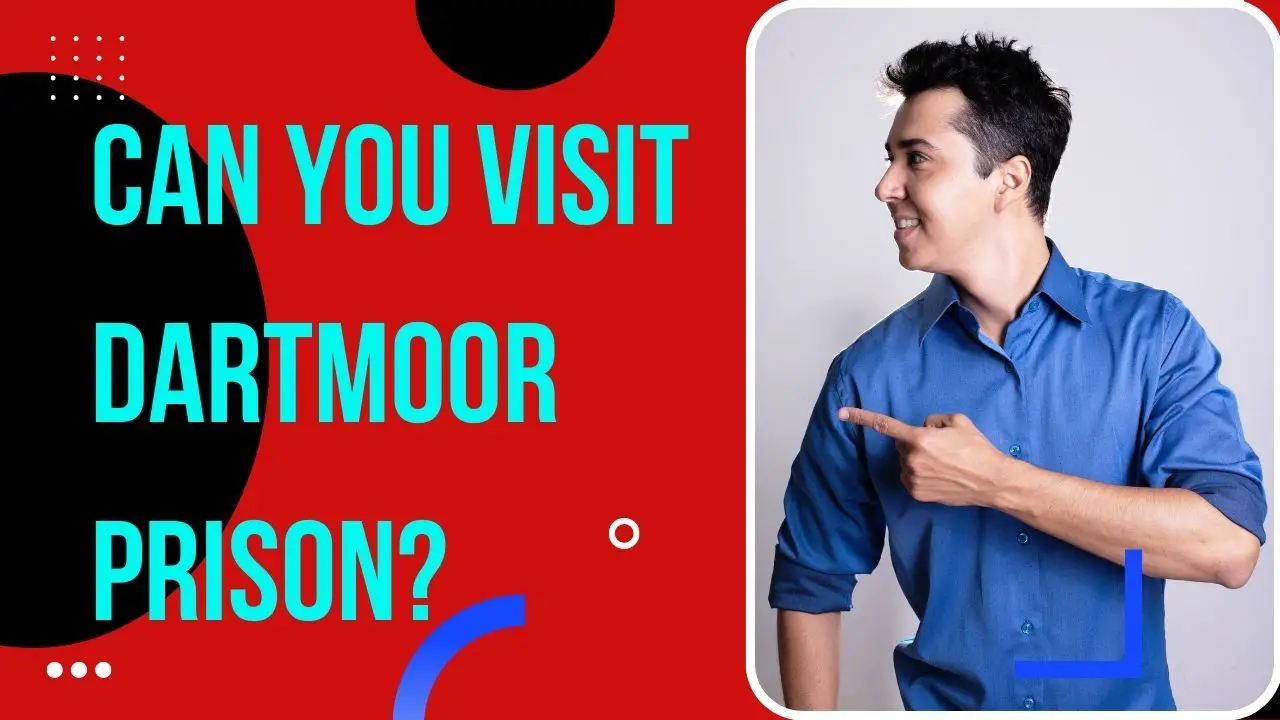 His Majesty's Prison Dartmoor is a Category C men's prison, located in Princetown, high on Dartmoor (an upland area) in the southern English county of Devon. The high granite walls of the prison dominate this area of the moor. The prison falls under the ownership of the Duchy of Cornwall and is operated by His Majesty's Prison Service (HMPS).
Dartmoor Prison was given a Grade II heritage listing in the year 1987.
History of Dartmoor Prison
The prison was designed by an English architect and engineer Daniel Asher Alexander. In the year 1805, the U.K. was at war with Napoleonic France. During this conflict, thousands of prisoners were taken and housed in prison "hulks" or derelict ships. This was considered unsafe, partially due to the contiguity of the Royal Naval dockyard at Devonport (called Plymouth Dock at the time). Since the living conditions were appalling, a prisoner of war depot was planned in the remote isolation of Dartmoor.
Construction by local labor began in 1806 and took three years to complete. In 1809, the first French prisoners arrived at Dartmoor, and the prison was full by the end of that year. From the spring of the year 1813 until March of 1815, about 6,500 American sailors from the War of 1812 were confined at Dartmoor in poor conditions, including bad food and leaking roofs. About 1,000 of the inmates were Black.
Escapes from Dartmoor Prison
Unlike many 18th-century detention facilities, Dartmoor Prison was purposely built in an isolated location, surrounded by high stone walls, and manned by hundreds of armed militia sentinels. In addition to high-security patrol, a rope ran around the entire circumference of the prison, linked to a series of bells, quickly raising the alarm.
Even if a determined inmate made it beyond the walls, he'd still have ten miles of traversal on foot over wild moors and boglands, an area frequently boxed in with fog and freezing winds, to reach the nearest town. Residents who turned in a runaway could expect a reward of a guinea. Yet, despite these daunting odds, scholar Nicholas Guyatt, in his General Entry Book of American Prisoners of War at Dartmoor,  has tallied a total of 24 American POWs successfully making their way to freedom.
The Notoriety of Dartmoor Prison
In 1920, Dartmoor Prison began housing UK criminals. It developed a reputation for housing some of Britain's most serious felons, which ranged from murderers and gangsters to thieves and spies. Some famous names are Jack "the Hat" McVitie, Jack "Spot" Comer, John George Haigh, and Frank Mitchell.
Inmates have made numerous escape attempts to get out of the prison and onto the moorlands, leading to massive search operations by the police and prison service. Instances of disobedience included a model prisoner attacking a prison guard with a razor blade and rough treatment by prisoners of an inmate that had been removed to solitary.
Modern Operations by Dartmoor Prison
Dartmoor continues to suffer from age; in 2001, a Board of Visitors reported poor sanitation and highlighted a list of urgent repairs required. A year later, the prison was designated a Category C prison for less violent offenses.
In 2002, the Prison Reform Trust warned that Dartmoor prison might be breaching the Human Rights Act 1998 because of severe overcrowding at the jail. A year later, however, the Chief Inspector of Prisons confirmed that Dartmoor prison had substantially improved its management, maintenance, and regime.
In March 2008, Dartmoor prison staff passed a vote of no confidence in the then governor Serena Watts, claiming they felt bullied by managers and higher-ups and unsafe.
Dartmoor is now a Category C prison, which is the third degree of security, and as such, it houses mainly non-violent offenders and white-collar criminals. It also houses inmates with convictions for sexual offenses, but it serves only as a support site for these individuals and does not offer any treatment programs.
Dartmoor Prison Museum
The Dartmoor Prison Museum is located in the old dairy buildings and focuses on the history of HMP Dartmoor. Exhibits at the museum include the prison's role in holding prisoners of war from the Napoleonic Wars and the War of 1812, constraints and weapons, memorabilia, clothing and uniforms, famous inmates, and the changed focus of the prison. It also sells garden ornaments and other items, like carpentry and concrete goods, made in prison by prisoners taking educational courses.
Moreover, there are displays and information on less well-known aspects of the prison, such as the incarceration of conscientious objectors during World War I.
The "Dartmoor Jailbreak" is a yearly event held by the members of the public to attempt an "escape" from the prison and travel as far as possible in four days without directly paying for transport. By doing so, they raise money for various charities.
Can You Visit Dartmoor Prison?
Family, friends, and significant others of inmates at Dartmoor Prison are allowed to visit the facility. The visitor must be on an inmate's approved visiting list to get inside the visiting room.
To visit someone in Dartmoor following conditions must be met:
Visitors must be on that prisoner's visitor list.
They must book their visit in advance.
They must have the required ID with them when they go.
At least one visit must be 18 or older at every visit, and a maximum of 3 visitors will be allowed.
Most of the inmates in Dartmoor are allowed up to 3 visits per month.
How To Book Family And Friends Visits
Dartmoor runs a full visits schedule. The maximum duration for a visit is 2 hours. You can book your visit online by visiting the official website. You can also book your visit by telephone using the visit booking line, 01822 322 022.
There is also a way to use the secure video call service. You can register for that if you wish.
Remember that the booking line isn't always open. The timings are as follows.:
Monday: 12:00 pm to 3:00 pm
Tuesday to Thursday: from 10:00 am to 1:00 pm
Friday: 9:00 am to 12:00 pm
The visiting times are below:
Friday: 2:00 pm to 4:00 pm
Saturday, 9:30 am to 11:30 am and 2:00 pm to 4:00 pm
Sunday, 9:30 am to 11:30 am and 2:00 pm to 4:00 pm
How to book legal and professional visits
Legal or professional visits operate Monday to Friday from 9 am to 3:15 pm. Other visits are CVP (Cloud Video Platform) visits, telephone calls, and in-person visits. You can contact 01822 322 408 or email [email protected] for further information.
Visiting Rules at Dartmoor Prison
All visitors aged 16 or older are required to prove their identity before entering the prison.
All visitors must give a pat-down search, including children. Security dogs may also sniff visitors.
Dartmoor has a strict dress code policy, which means visitors are required to wear smart clothes that suit the prison standard (vests, low-cut tops, shorts, short dresses, and headwear other than that worn for religious reasons are not allowed).
Refreshments are available for purchase during the visit to Dartmoor Prison.
There are restrictions on what visitors can take into Dartmoor. They will need to leave most of the things they have with them in either a locker or security, which may include pushchairs and car seats.
An officer will tell the visitors the rules at the start of their visit. If they break the rules, their visit could be canceled, and they can also face being banned from visiting again
Read more related articles: