Stringfellow Unit: Everything You Need To Know About Stringfellow
This article discussed everything you need to know about Stringfellow Unit: Everything You Need To Know About Stringfellow.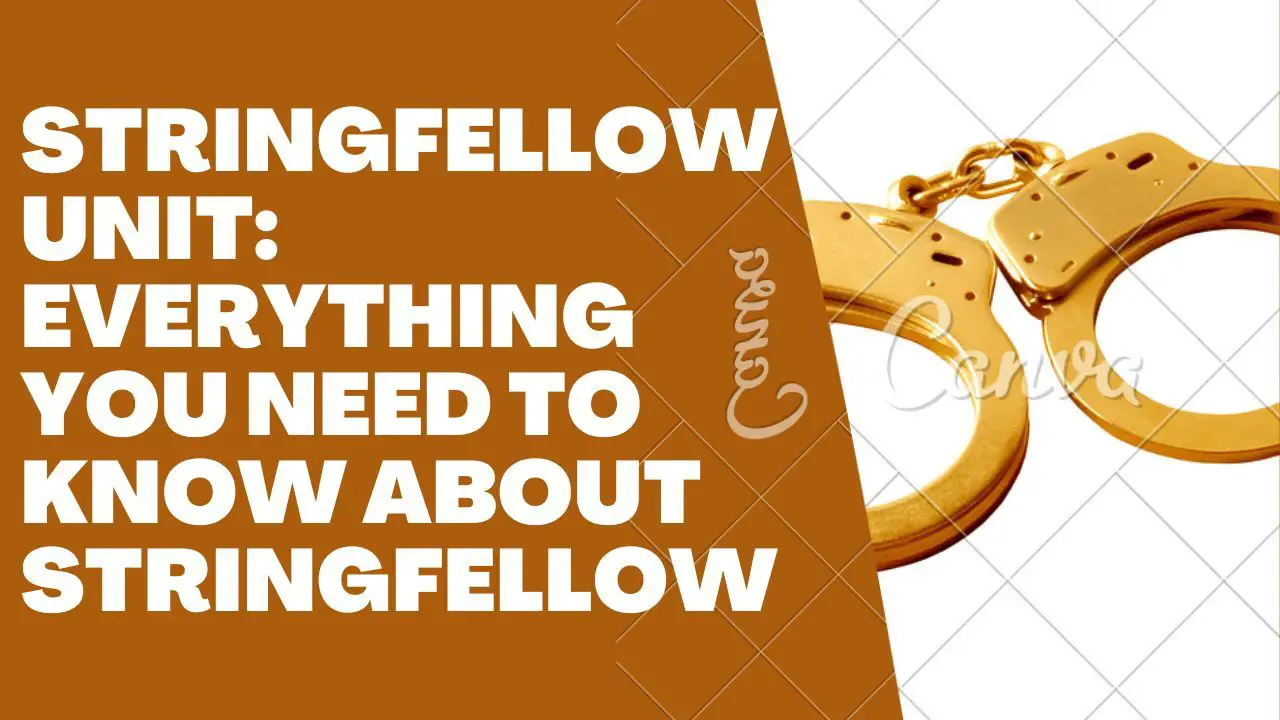 The A. M. "Mac" Stringfellow Unit (previously known as Ramsey II Unit) is a mixed custody prison that houses inmates ranging from G1 minimum to G4 medium-high security levels, as well as outside trusty and substance abuse inmates.
The facility spans over 16,369 acres (6,624 ha) of land, 14,667 acres being the original plot of land, with an additional 2200 acres of land leased. The facility rests on Farm to Market Road 655, 4 miles (about 6.4 km) west of Farm to Market Road 521, and about 30 miles (approx. 48 km) south of Houston.
Stringfellow Unit is located in unincorporated Brazoria County of Texas, with a postal address of Rosharon, Texas, although it is not inside the Rosharon census-designated place. The unit is co-located with the W.F. Ramsey Unit (previously known as Ramsey I Unit) and the Charles T. Terrell Unit.
The Unit consists of 28 buildings, 16 of which are for housing up to 1,212 male inmates. The main unit can hold 893 inmates, while the Trusty Camp provides additional space for housing 319 offenders in five open bay dormitories. The unit has in-prison treatment available for 319 inmates. The average term an inmate serves at Stringfellow Unit is 19 years, and the ages of offenders in the facility range from 21 to 76 years old.
The prison employs a total of 313 employees, which include 243 security employees, 47 non-security employees, 3 Windham education employees, 17 contracts medical, and 3 mental health employees.
The facility is operated under the Texas Department of Criminal Justice (TDCJ). The unit opened in July 1908 alongside Ramsey I Unit. The facility had a farm that consisted of five former plantations. In 1963, before racial desegregation in prisons occurred, the facility housed African-American inmates over the age of 25.
In 2006, the Ramsey II Unit was renamed in honor of Alfred McIntyre "Mac" Stringfellow (1946-2022), a former TDCJ board chairman. He served from January 2000 to February 2003, later becoming a board member of the Texas Wildlife Association (TWA).
Rehabilitation facilities at Stringfellow Unit
Stringfellow Unit provides many opportunities for inmates, including vocational classes in carpentry and diesel mechanics. Inmates who do not have a high school diploma are encouraged to take part in adult basic education, literacy, and GED courses. These educational services are provided by Windham School District (WSD) and Alvin Community College (ACC).
The most impressive feature of the prison is perhaps the Kosher kitchen which provides food for inmates with special dietary needs.