Private Prisons In The State Of Hawaii
This article explores the private prisons in the State of Hawaii, the only private jail, is the Saguaro Correctional Centre in Eloy, Arizona operated byCoreCivic, formerly known as Corrections Corporation of America (CCA).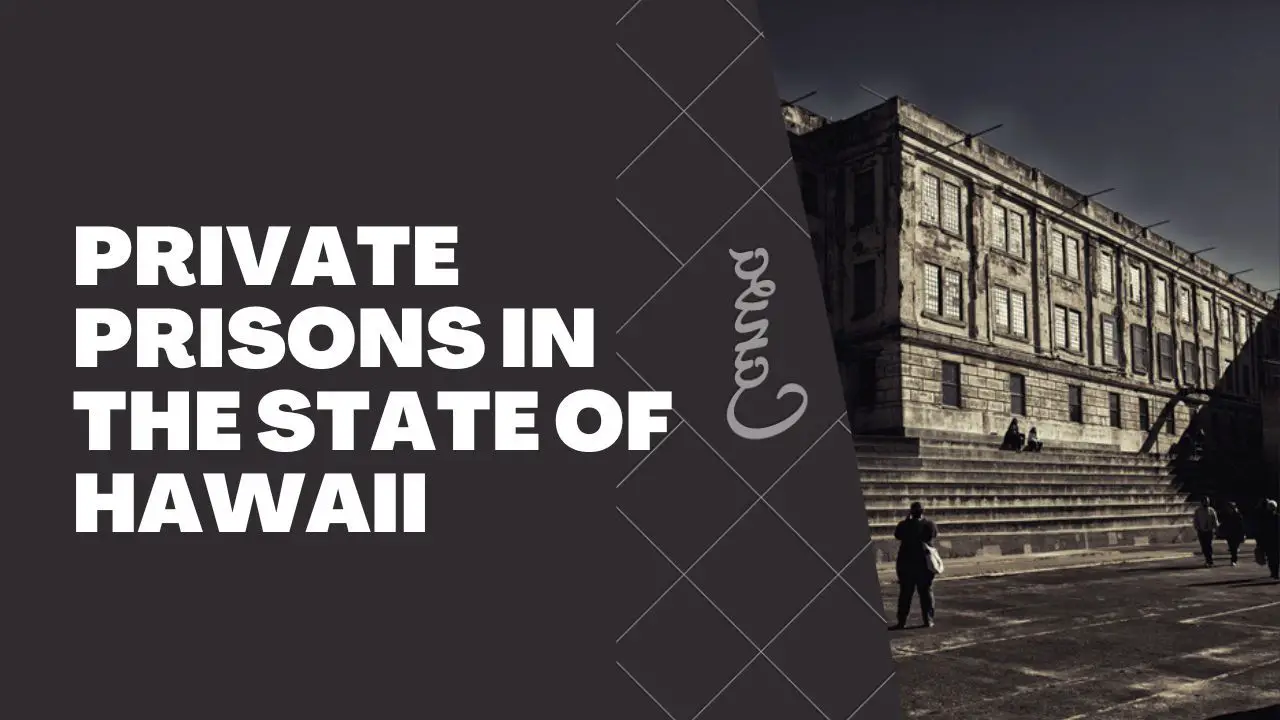 The state of Hawaii currently has only one private jail, the Saguaro Correctional Centre in Eloy, Arizona. CoreCivic, formerly known as Corrections Corporation of America (CCA), operates this facility. Also, the institution has a capacity of 3,000 convicts and accommodates around 1,459 Hawaii inmates.
Tracing The Roots Of Private Prisons In Hawaii
In 1995, the state of Hawaii contracted with Corrections Corporation of America (CCA) to hold its convicts as a temporary remedy to alleviate congestion. However, the practice has continued ever since, in part because housing convicts in Arizona is less expensive than in Hawaii.
Concerns have been raised concerning the quality of care and services offered to convicts, the distance between the institution and the inmates' relatives and friends, and the possibility of conflicts of interest in the state's use of private prisons.
The Hawaii legislature approved legislation in 2019 that would have phased out the use of private prisons by 2025. The law was vetoed by the governor, who cited worries about the cost of switching to a wholly state-run system.
It is unknown if the state of Hawaii will continue to employ private prisons in the future as of 2023. However, the topic is likely to remain a subject of contention and debate.
Read Private Prisons In The State Of Georgia
Saguaro Correctional Centre - Department Of Public Safety
Saguaro Correctional Centre is a for-profit correctional institution near Eloy, Arizona. Due to congestion, the Hawaii Department of Corrections has contracted with this institution in Arizona to accommodate convicts. This prison currently has a capacity of 3000 adult male convicts.
The Corrections Corporation of America, an ACA-accredited facility, operates Saguaro Correctional Centre. This institution holds the bulk of the male prison population in the state of Hawaii.
The $95 million Saguaro jail opened in 2007, allowing the Hawaii Department of Public Safety to integrate detainees from Corrections Corporation of America private prisons in Kentucky, Mississippi, and Oklahoma.
Moreover, between 2008 and 2010, four Hawaiians died in hospitals after being engaged in accidents at Saguaro National Park.
Read Private Prisons In The State Of Colorado
Why Hawaii Sends Its Prisoners To Arizona?
Hawaii has long been seen as a tropical paradise, yet individuals who break the law on the islands face expulsion. More than one-third of Hawaii's inmates are moved to a privately run institution in Arizona to spend the remainder of their sentences.
Critics have said that removing criminals from their families increases the potential of recidivism, but the expense has dominated headlines. Tickets for CoreCivic, formerly Corrections Corporation of America, chartered flights from Honolulu to the Saguaro Correctional Centre increased from roughly $1,300 in 2016 to $1,800 in 2018.
The transportation expenditures were around $2.2 million, besides the $45 million per year for prisoner housing in Saguaro. Due to overcrowding in Hawaii's eight detention facilities, state lawmakers had few viable choices. The jail system's 3,500 beds had been housing roughly 5,400 inmates, forcing double- or triple-occupancy of single-man cells and a few inmates sleeping on the floor.
The ACLU filed a lawsuit in 2017 demanding that action be taken to alleviate the overcrowding, but the legislature balked at the projected $2 billion cost of rehabilitating or building new facilities. Even if the state agreed to cover the cost, convicts would still be held in Arizona or elsewhere until the new facilities were finished, which could take years.
An alternative approach has received momentum in the House, where a bill to acquire an existing federal prison in Honolulu was presented. The institution, built in 2001 for $170 million, accommodates just 400 convicts but has a capacity of 1,200.
Additionally, the Obama government rejected Governor David Ige's prior offer to buy or lease the jail, but President Trump may be receptive to a deal. Meanwhile, there is little reason to prevent Hawaii from disposing of its convicts at Saguaro.
CoreCivic charges a daily fee of $82.61 to hold offenders at the institution. That is pricey in contrast to most state-run prisons, but it pales in comparison to the $182 per day it costs to hold a prisoner in Hawaii.
Oahu Community Correctional Center
If a new jail is built on Oahu, a private prison in the middle of the Arizona desert might provide some architectural ideas for the state. However, the Saguaro Correctional Centre now holds over 1,000 Hawaii convicts serving lengthy sentences.
According to Christin Johnson of the state Correctional Oversight Committee, the layout of Saguaro is great for the movement of convicts, which benefits correctional officials as well. The Oahu Community Correctional Centre is in severe need of repair, but little work has been done in years.
"Everything is on hold for now," said Tommy Johnson, head of the Department of Public Safety.
Furthermore, Johnson stated that DPS requested $15 million to continue forward with design and construction plans, but lawmakers declined the request during the past legislative session. Meanwhile, the estimated cost of a new Oahu Community Correctional Center (OCCC) rises year after year.
The estimate in 2017 was $500 million. However, the revised figure is close to $600 million. Former Governor David Ige picked the site for the future OCCC. Ige desired that the jail be erected on the territory now occupied by Halawa's animal quarantine facility.
According to Johnson, a new jail is required to solve the myriad issues at OCCC, which range from overcrowding to faulty equipment. Suits have cost taxpayers millions of dollars. And violence has also returned to OCCC.
The reason for the absence of private prisons in Hawaii
Hawaii Has Limited Jail Population
In 2022, there were just roughly 3,000 individuals jailed in Hawaii. This is significantly lower than the national average of around 1,500 persons per 100,000 population. As a result, there is insufficient demand for private prisons in Hawaii.
Private Prisons Face Substantial Popular Resistance In Hawaii
Many people in Hawaii think that private prisons are detrimental to the state's interests. They believe that private prisons are more likely to cut savings on care and services and that they are more likely to be placed in isolated places, making communication with convicts' families and friends harder.
The State Of Hawaii Is Deeply Committed To Public Safety
The state has a long history of delivering high-quality correctional services and is unwilling to compromise those standards by contracting with a private corporation. Private prisons might be employed in Hawaii in the near future, although this is doubtful.
The state is committed to public safety, and there is widespread popular hostility to private jails. As a result, the state is more likely to continue operating its own prisons.