Listed: Private Prisons In The States Of Alaska
Private Prisons In The States Of Alaska. This article explores Private Prisons in the state of Alaska, a geographically isolated and the fourth-least populated state in the United States.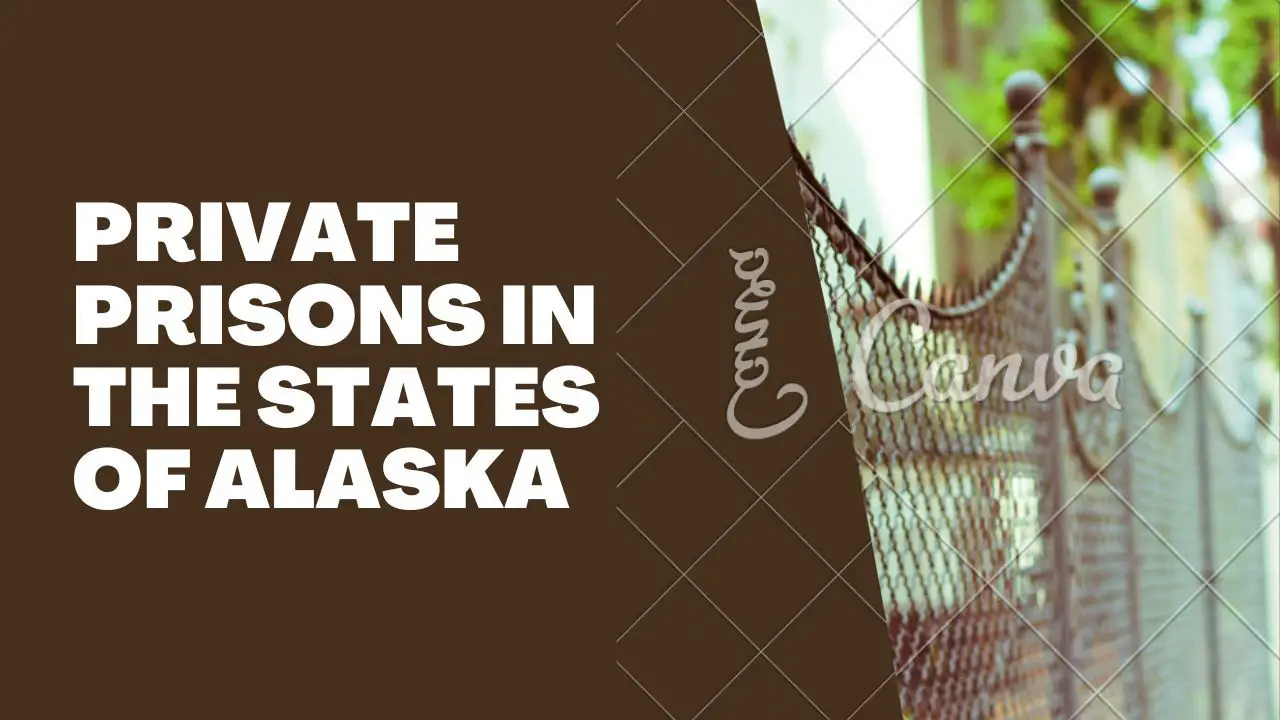 Alaska is geographically isolated and the fourth-least populated state in the United States. Having the 39th-highest incarceration rate, Alaska has a relatively low jail population as compared to the state's prison population, which is comparatively high.
There are only six states until now in the United States having Unified System, including Alaska, Connecticut, Delaware, Hawaii, Rhode Island, and Vermont.
According to a report published in 2019 on Alaska criminal justice, Alaska has combined its jails and prisons into a Unified System. And currently, Alaska is managing 12 prison facilities, as well as 15 locally operated jails.
List of Private Prisons in The State of Alaska:
Anchorage Correctional Complex
Anchorage Correctional Complex is located in Anchorage, Alaska. It was previously known for mentally ill persons. However, later on, it got converted into a prison. And now, it serves as a high-security urban jail.
Moreover, Anchorage Correctional Complex has a working capacity of 850 and provides several opportunities for inmates, including:
Opportunity to work with the government agency
Opportunity for getting pre-release transitional programs
Offers religious services
Provides access to dental, mental, and other health services
Provides rehabilitation services for addicts
Anvil Mountain Correctional Center
Anvil Mountain Correctional Center Is a regional facility for both minimum and maximum custody-level inmates. It houses both sentenced and unsentenced male/female inmates. This correctional facility has a wide range of listings of programs for their inmates, including:
Inmates can partake in various educational programs
They can earn a GED while incarcerated
They can learn basic computer skills and typing
They can learn heater maintenance and repair
Inmates can take classes and prepare for the commercial driver's license test
They can learn first aid
They can take marine survival courses and many more.
Fairbanks Correctional Center
Fairbanks Correctional Center is also the mixed custody correctional center for both male and female inmates. It houses level II and level IV inmates.
In addition, the Fairbanks Correctional Center has two segregated units, such as level II and level IV units, as well as the general population unit.
This facility also provides various programs for inmates, including:
Basic computing programs
General educational classes
College classes
Provides substance abuse treatment programs
Offers anger management courses
Offers domestic violence courses
Read How Many Prisons Are in North Carolina
Goose Creek Correctional Center
The Goose Creek Correctional Center is a new and medium-security Correctional facility. It houses level V male inmates. In addition, this facility is also Alaska's largest male prison, housing up to 2500 inmates.
It has been serving as an intake and classification facility since 2012. Ever since its creation, it has been implementing new procedures in order to ensure safety. Their interesting new procedures include:
One of the fascinating rules the facility has employed is that it photocopies all mail. The original copy is destroyed, and the copy is then provided to the inmate in order to prevent illegal substances from being mailed.
Greeting cards are placed on the inmate's personal property instead of being delivered or destroyed.
Inmates are allowed to receive photos. However, they are first screened by the facility for drugs.
Ketchikan Correctional Center
Ketchikan Correctional Center serves as a medium to high-risk prison facility and commonly functions as a pre-trial facility. It is home to almost 900 inmates. The Ketchikan Correctional Center also has a special management unit that is reserved for high-risk inmates.
Read How many state prisons are in Florida?
Moreover, this facility also provides an opportunity for educational, recreational, and religious programs. They include:
Basic adult education
Computer classes
Parenting classes
Food handling courses
Horticulture upholstery skills
Woodworking skills
Music Classes
Lemon Creek Correctional Center
The Lemon Creek Conventional Center is home to Alaska's ruthless prisoners. It houses approximately. It holds up to 220 male and female prisoners. This facility is home to both convicted felons and inmates in their pre-trial phase.
Furthermore, Lemon Creek Correctional Facility is currently operating as the convicted facility's long-term facility as well as the initial intake and classification facility. The facility comprises a library, canteen, gym, religious center, dental and medical area, laundry, etc. The rights and privileges of inmates in the facility include:
Inmates will be treated respectfully by all personnel
They will be provided the right to religious freedom
They will be provided with proper health care and medical treatment
They will be given the right to participate and not participate in the education, counseling, vocational, and other programs.
They will not be excluded from any program due to their disability
They will be given all the rights provided by Alaska Statutes and Alaska Administrative Code
Mat-Su Pretrial Facility
As the name suggests, the Mat-Su Pretrial (MSPT) Facility accommodates adult male and female criminals who have been arrested but have not yet received a sentence and are awaiting trial. It is a level II medium-security facility. The Mat-Su Pretrial facility also has a segregation unit reserved for inmates who have violated the prison's rules and regulations.
Moreover, this facility provides various opportunities to these inmates, mainly shorter programs that last only for 3-8 days, such as:
Basic adult education courses
Computer program
Parenting classes
Budgeting courses
Communication classes
Anger/stress management classes
Palmer Medium and Minimum Correctional Centers
The Palmer Correctional Center is home to both medium and minimum security inmates. This facility helps inmates in their personal lives by providing programs and courses that help offenders break the cycle of domestic abuse. It helps reduce the rate of recidivism of sex offenders through group therapy. Moreover, it also provides the education equivalent to 9 grade. The Palmer facility offers:
Substance abuse treatment
Psychiatric treatment for severe disorders
Sex offenders treatment program
Educational programs
Family violence intervention program
Spring Creek Correctional Center
Initially, Spring Creek Correctional Center was created to house the maximum number of inmates, but now it only houses custody-level inmates. It also offers multiple programs that help prisoners prepare for their eventual release and integrate into society again. The facility can house up to 500 inmates.
Spring Creek is also home to prisoners who have been arrested for less serious crimes such as assault and burglary. The Spring Creek Correctional Center has various treatment and educational programs. They are as follows:
Substance abuse treatment
Basic adult education
GED courses
Associate degree programs
Commercial Drivers Licence (CDL) test preparation
Wildwood Correctional Center
The Wildwood Correctional Center is made up of three distinct facilities the Wildwood correctional center, the Wildwood Pretrial Facility, and the Wildwood Transitional Program. Each of these facilities is home to different custody-level inmates. Over 450 inmates are housed among these three facilities.
They also have different programs for prisoners depending on their facility. However, general programs provided at the Wildwood Correctional Center include:
Education programs
Welding skills
Volunteering fire department jobs
Food handling training
Industrial and surface mining training
Rehabilitation programs