Garza West Unit: Everything You Need To Know About Garza West
This article discussed Garza West Unit: Everything You Need To Know About Garza West. In this article we have explained everything you need to know about Garza West Unit and shared the questions you might be asking.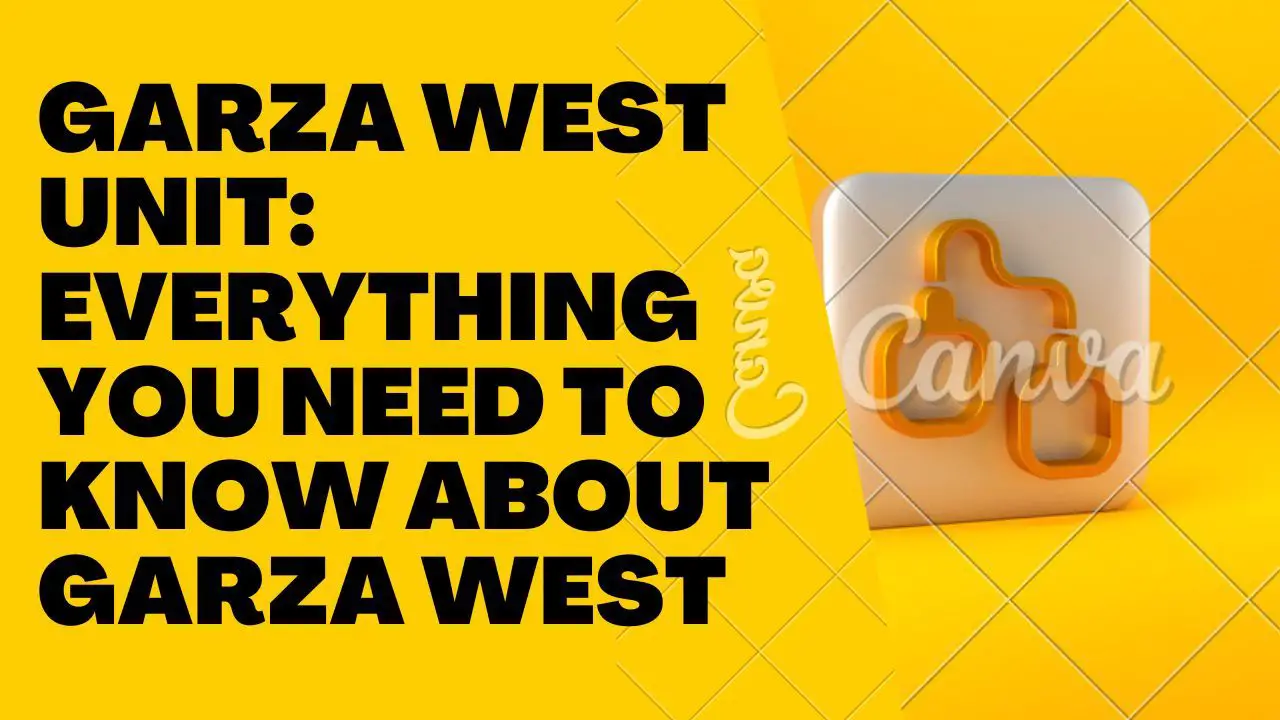 Garza West Unit is a mixed medium security prison that houses inmates ranging from minimum G1 to medium G3 security level inmates as well as transient custody levels.
The facility spans over 304 acres (approx. 123 ha) of land. The facility rests on the grounds of Chase Field Industrial Complex in the unincorporated part of Bee County, Texas, near the city of Beeville. The facility is co-located with the Garza East Unit, which was originally called Chase Field East Unit when it opened in 1994. Garza East, like Garza West, was a transfer unit for minimum and medium security inmates. Garza East Unit closed down in 2020.
The Unit is dedicated to holding adult male inmates. The Garza West Unit can hold 2,278 inmates. Garza West Unit is responsible for the initial intake of inmates from the surrounding region into the Texas Department of Corrections after their sentence is decided.
The facility then conducts processing of their information and history to decide where they will be sent to serve their sentence permanently.
During the intake process, inmates have to undergo a variety of tests and assessments, which include a substance abuse screening.
After the intake process is complete, inmates are assigned a security classification and if their classification is high, they may be transferred to a long-term commitment facility that best suits the rehabilitation needs of the inmates.
Originally called The Chase Field West Unit, the Garza West Unit was renamed after Raul "Rudy" Garza, Sr. (1944-2012), who was a Beeville city council member that worked at the Chase Field Industrial Complex for many years.
The prison employs a total of 401 employees, which include 311 security employees, 81 non-security employees, 9 Windham education employees, 42 contracts medical, and five mental health employees. The facility is operated under the Texas Department of Criminal Justice (TDCJ).
The unit opened in May 1994 and has since remained functional. The facility lies four miles east of Highway 181 South on Highway 202 in Bee County in the U.S. state of Texas.
Garza West Unit is located on the grounds of Chase Field Industrial Complex, also formerly called Naval Air Station Chase Field, a former naval air station. The TDCJ operates a group of facilities on the grounds of the former air station, collectively referred to as the Chase Field Criminal Justice Center.
These facilities include the Correctional Institutions Division Region IV Office, two transfer facilities (Garza East Unit which is now defunct, and Garza West Unit), and the Beeville Distribution Center.
Rehabilitation facilities at Garza West Unit
Inmates at Garza West Unit are encouraged to take classes for adult literacy and adult basic education and can obtain their GED during their incarceration.
Vocational training is provided to inmates in plumbing, repair, and maintenance. The facility operations of Garza West are under unit maintenance as well, which gives inmates plenty of chances to do work on-site.
Additionally, inmates at the Garza West Unit are provided work opportunities in agricultural operations which include working in the Unit's garden, regional pest control, and caring for security pack canines. Because Garza West Unit is a transfer facility, manufacturing and agricultural operations available to inmates are limited.
Off-site medical, mental health, and dental services are provided to all inmates at Garza West Unit. The facility does not run any manufacturing and logistics operations as it is only a transfer facility where most inmates do not stay for long before being assigned to a permanent institution to serve their sentence.